Vancouver RMT (Registered Massage Therapy) Services
About RMT (Registered Massage Therapy) Services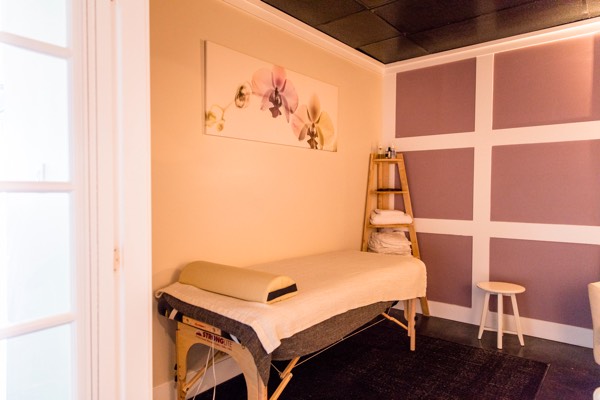 Registered Massage Therapists (RMTs) in British Columbia are trained to: evaluate your health needs; provide an assessment of your specific soft tissue or musculoskeletal condition; predict the likelihood and/or timeline of your recovery; provide active (intense) or passive (gentle) hands on therapy; and through research, provide evidence-based patient education and remedial exercises.
A receipt of services provided is available for insurance and extended health benefits purposes.
Our Body Worker
Kiera is a registered massage therapist from Toronto, Ontario. After a lengthy world travel, she recently moved to British Colombia in 2018 to start a family and raise her son in a province that offers plenty of outdoor activities. She loves extreme sports like BMX and snowboarding and also enjoys camping and hiking.
Kiera has been practicing body work since 2009, starting her career as an esthetician, having studied aromatherapy, Swedish massage and reflexology, she felt herself leaning towards a more wholistic style of helping others. She changed course To study and graduate, with honors, to become an RMT in Toronto in 2014. Her style is injury oriented, but holistic in nature. She enjoys working in correcting chronic postural dysfunction caused by repetition of our daily life duties using myofacial techniques. As a level one certified yoga teacher, her home-care routine for ongoing treatment plans is iyengar yoga based body consciousness. Since giving birth to her son in September 2018, she is very interested in building her knowledge in practice around pre and post natal healing. She is excited to see what the future has in store!
Session Rates
Registered Massage Therapy Rates:
$90/45min
$110/60min
$125/90min
BOOK NOW
---
Vancouver Massage Services Policies
Late Arrivals

Clients are responsible for arriving on time for their scheduled appointments.  If a client is late to their appointment, the treatment may end at the originally designated time with no change in fee.  Of course, we understand that unavoidable circumstances do arise; in this case, clients are to contact us to let the body worker know they are running late.
Cancellation

In the event that clients are unable to keep their scheduled appointment, they must contact us to cancel at least 24 hours in advance.  If a client is unable to reach us, please leave a voicemail or send us an email.  If a client does not show up for their appointment, they may be charged the full cost of the treatment as booked and will require a deposit when booking further appointments.
BOOK NOW